It has been designated on the map of Island Krk under the name Punta Pelova.
It is not far away from Villa Tonka – Holiday home for rent, only 6.5 km. After a car drive during you will get to the coast and to the place with the fence around it, spreading over 11000 m2 surface, from where you may see Island Cres, Istria and its highest mountain Učka, Malinska, Rijeka and hilly Gorski Kotar.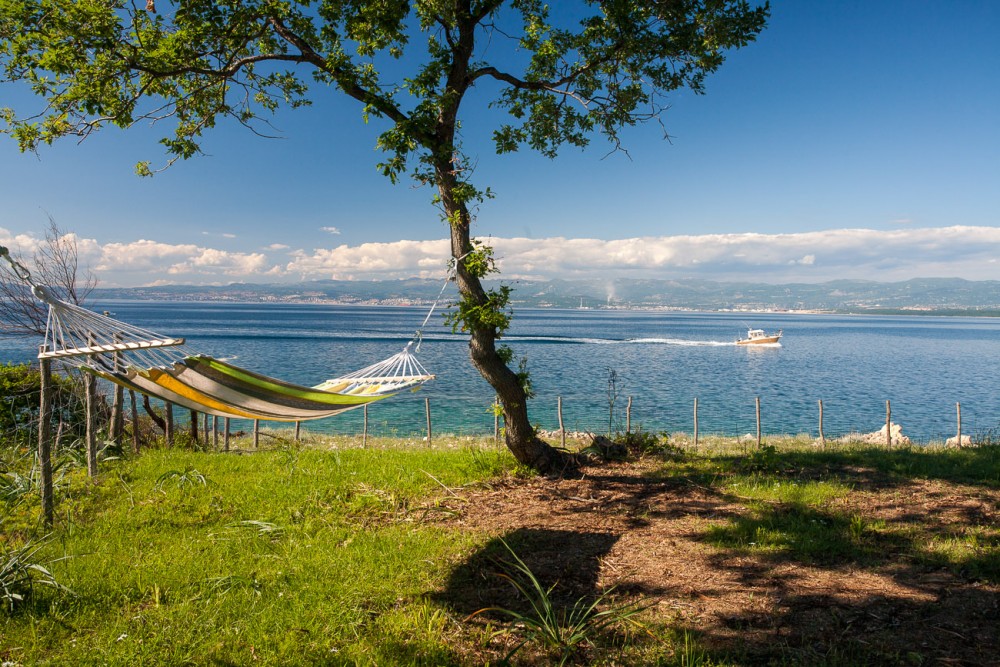 The ride from Villa Tonka to Punta Pelova takes about fifteen minutes by car and the last two kilometers are driven on a well-maintained macadam road.
There your cars could be in the shade for the whole day, and you could find your place to enjoy complete relaxation. You may choose a place to go swimming that is the most suitable for you and your company. You will also find a table and benches, as well as hammocks, seasoned by sea breeze.
Click HERE or on image to view interactive Google map!


Click on image to enlarge!